How to select the right venue for your next meeting
Here are some of our top tips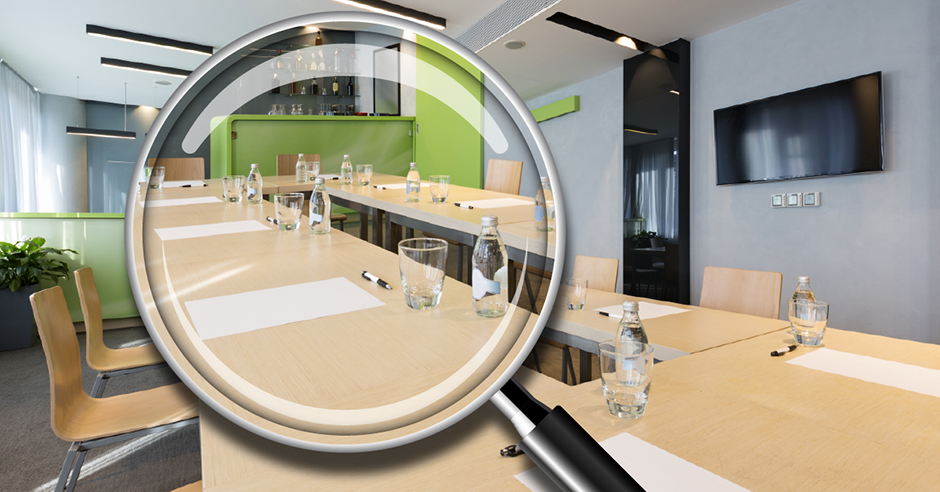 If you are looking for a meeting space out of the office, you first need to consider the purpose that the venue will serve. Are you looking for an environment that promotes creative thinking or do you need somewhere that will impress a potential client?
Technology may be one of the main factors that influence your decision – does the venue include up to date tech to support your meeting, workshop or conference? Wi-Fi is included at most venues and is often considered essential as your guests will be expecting to connect their phones, tablets and laptops. Each space featured here on Lacuna Business will inform you of the technology that is available as well as the Wi-Fi situation!
It may seem like this should go without saying, however it is important that the venue can meet your capacity requirements, and meet this with ease, not at a stretch. From a small board room layout up to a 100-delegate theatre style setup, we can show you a venue's maximum capacity at a glance.
How you look after the attendees of your meeting or event will have a lasting impact on your reputation. If your event runs over a meal time it is a good idea to provide some food, not only does this reflect your generous nature but it will also help keep the attendees' energy levels up. It is important to be inclusive here, think about dietary requirements and details such as providing a milk alternative for coffee for example. We at Lacuna Business have done all the hard work here for you, each venue listing will provide details on the catering that can be provided for you.
The deciding factor on a venue can often be reputation. If you are unfamiliar with a venue or just want some more information head to their social media accounts where you should be able to find lots of helpful reviews. TripAdvisor is also a good tool to use here, being the world's largest travel site containing over 702 million reviews.
Last but not least, the functionality and design of the space is crucial. If you are hosting a workshop or networking event, break out space can be brilliant for group work and for facilitating meaningful conversations. The ambience of the space is important; are you looking for something quirky to promote thinking outside the box, something sleek to set the tone for a board meeting, or for a relaxing space of reflection? Browse through the extra photos that are displayed on featured listings to help you make the right choice.
If you are looking for the perfect venue for your next meeting, give our platform a go. Find everything that you need to know at a glance and then email the host directly from the listing. If we can help in any way, please do not hesitate to get in touch, our team is always happy to chat over any queries you may have.